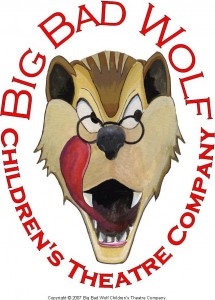 The 9th Annual General Meeting of Big Bad Wolf Children's Theatre Company will be held on Sunday 6th November 2016 in the Rotary Hall Larbert (next to the Dobbie Hall) at 2pm. (Timing may be subject to change depending on rehearsal call) It would be appreciated if all families could be represented by one parent/guardian.
Minutes from the 8th Annual General Meeting can be found in the members are of the company website. 
The 2016 AGM agenda can be found here. If you wish to propose any amendments to the constitution they should be submitted to the secretary by email no later than 22nd October 2016. There are spaces on the committee, therefore if you would like to nominate yourself to stand for election for the committee please contact the secretary by email no later than Sunday 30th October 2016. If you wish further information regarding what a post on the committee entails please contact the secretary. 
We will also be holding a cake and candy stall at the AG in aid of Strathcarron Hospice and Scottish Cot Death Trust we would appreciate any donations for our cake and candy stall. Thank you in advance for your generous support.